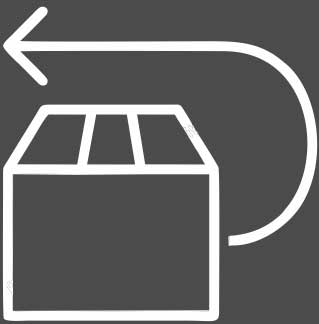 Free global shipping
For orders over $200
Returns & Exchanges Free Australia Wide
Learn More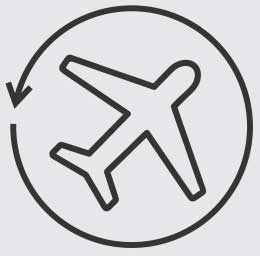 Returns & Exchanges International
Returns by post – INTERNATIONAL
International orders cannot be exchanged, and will be refunded in full (full price items) or turned into a store credit (sale items) upon return to our warehouse in Australia.
If you require an exchange, please place a new order at
www.sunsoaked.com.au
Please forward your returns to the following address via a trackable mailing service.
SUNSOAKED RETURNS
PO BOX 2088
KELVIN GROVE  QUEENSLAND  4059
AUSTRALIA
Shipping and returns policy – INTERNATIONAL
Shipping
FREE INTERNATIONAL SHIPPING FOR ORDERS OVER $200.
$20 FLAT RATE SHIPPING WORLDWIDE FOR ORDERS UNDER $200.
Orders will typically take 5 – 10 working days for delivery.  This is dependent on your location.  Please note purchases made on a weekend will be processed within 24 hours of the next business day.  
All products are sold on a Delivery Duty unpaid basis. The recipient may have to pay import duty or a formal customs entry fee prior to or on receipt.
Additional taxes, fees or levies may apply according to local legislation and customers are required to check these details before placing any orders for international shipping.  Any taxes, fees or levies applied by the recipients local authorities remain the responsibility of the customer.
Please note that many countries have specific import restrictions on certain products or materials and it is the responsibility of customers to check local customs regulations before placing an order for shipping outside Australia so they are fully aware of any additional fees they may incur.
All prices are in Australian dollars.
Refunds
Refunds will be processed within 10 business days of us receiving your product.  You will be notified via email when this has been processed.  Please note that your banking institution may require additional days to process and post this transaction to your account once they receive it from SunSoaked.
Refunds are offered on full price items only. International orders can not be exchanged.
We will process the full refund and you will need to place a new order for a replacement item.  Payment adjustments cannot be made via PayPal.
A refund will be processed on full price products purchased from this site provided that:
the garment is returned to us in its original condition including packaging;
it has not been worn;
it has not been washed; and all of the labelling is in tact.
Sale items returns policy
Online sale item purchases – We do not offer refunds on sale items.
We will offer a store credit on sale item returns. Store credits are valid for a period of 12 months from date of receipt.
We will offer a full refund should an item be deemed faulty.
Condition of Returned Garment
All items must be returned in the original condition, unworn, unwashed with hygiene liners and swing tags in place. Due to health regulations garments that are soiled, marked, worn, damaged or laundered will not be accepted and will be returned to the customer at the address supplied at time of purchase.