The SunSoaked creative team, campaign models and our Everyday Women were so excited to head to this luxurious beachfront property, Hamptons Holiday House at Kingscliff, NSW this year to shoot our  "Festa del Sole" or "SunShine Party" collection of new UPF50+ one piece swimsuits and resort wear.  Which included our new girls swimwear capsule collection SunSoaked Bella.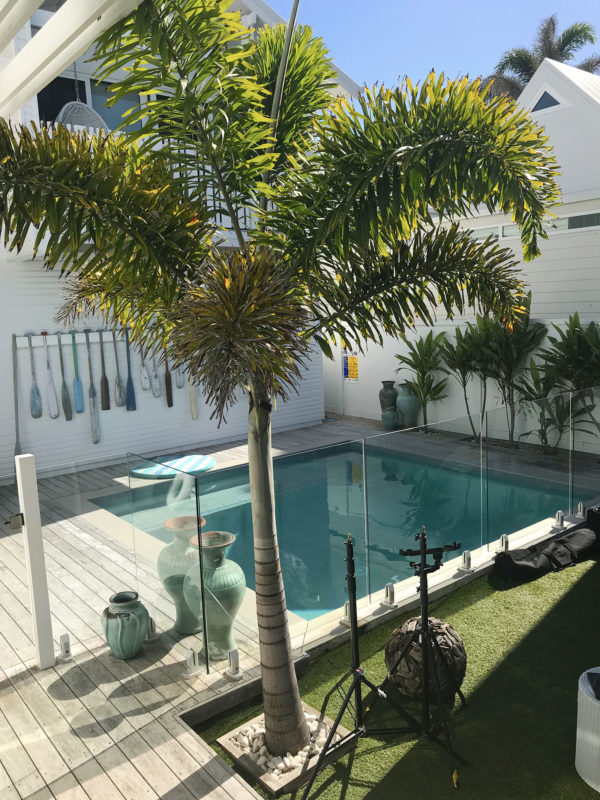 Where better to set our own poolside party themed shoot than at this incredible luxury property with its own poolside cabana and dining area in the lap of elegant luxury.
Walking into the stunning architecturally designed home with its beautiful decor, maximum luxury comfort factor we all forgot for a moment that we had 5am wake ups and slipped into holiday mode almost immediately.
It was hard to leave the luxurious beds to walk the few paces to the beach for our early sunrise shoots, but the spectacular views and breathtaking surrounding nature made it all worthwhile.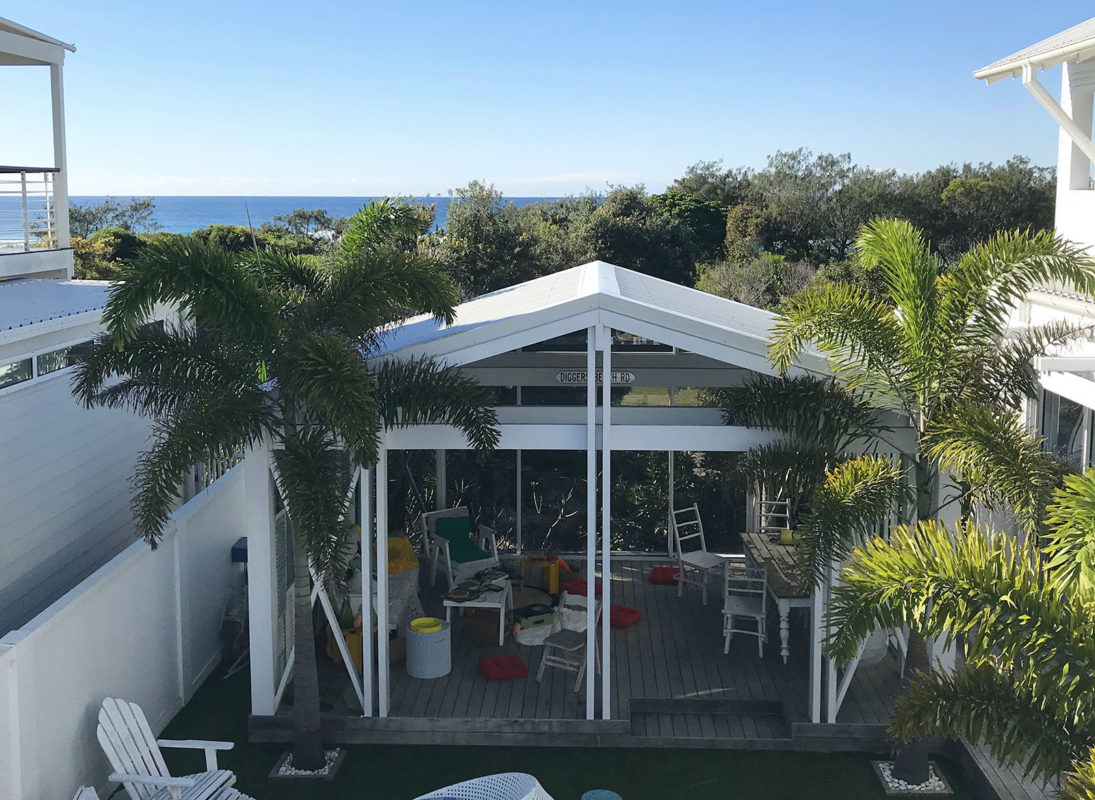 Not only does this year's SunSoaked collection, comprising of over 50 pieces including one piece swimwear, womens rash guards and luxury beach cover ups cater for all shapes and sizes, with extended sizing in selected styles of size 6 -20 AU (US 2-16) but with the girls swim "Bella" collection comprising of Adriana girls rash guard & bikini pants, one piece long sleeved swimsuit Emma and swim skirt Cami in 3 prints Cineserie, Ama Rio & Vita Tropicale SunSoaked are passing on our core values of Sun Safety, Body Confidence, Beauty Diversity, Ageless Style and Sustainable Luxury to the next generation.
Over the three days at Hamptons Holiday House,  we were so thankful for the great coffee and spectacular eateries nearby at Salt Village not to mention our healthy yummy lunchtime spreads for the crew delivered by our dear friends at BLACK OAK in Casuarina – who catered for every taste and sent us back onto the beach for golden hour photos with full happy tummies.
Want to book Hamptons Holiday House and enjoy the natural beauty and serenity of Kingscliff beach in total luxury?
BOOK THE HOME WE SHOT OUR "FESTA DEL SOLE" & #SUNSOAKEDSISTERHOOD GENERATIONS CAMPAIGN SS18/19.
BOOK YOUR LUXURY  BEACHSIDE GETAWAY NOW